How does it work?
---
The process of immigrating to Canada successfully
Register & Asses
1
Register your profile details online, start your qualification and evaluation check to understand which Canadian Permanent Resident programs you are eligible to apply.
Organize & Prepare
2
Prepare with full guidance from your immigration manager the necessary documents, meet your Permanent Residency Visa requirements and organize your Canadian Visa case to perfection, optimize your chances for success.
Last Step
3
Earn enough points for the Express Entry program and obtain Permanent Resident status.
Live & Work in Canada, Enjoy all benefits of your new home. CONGRATULATIONS! You are a permanent resident of Canada!
---
Start your pathway to Canada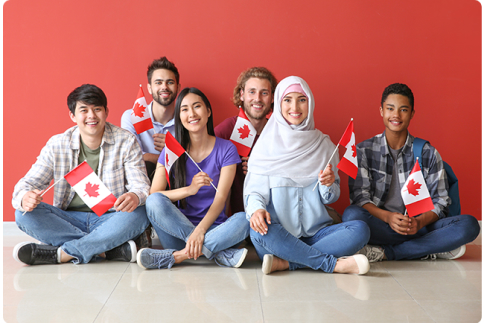 Immigrants consider Canada to be one of the world's most welcoming countries.
---
With an 8.46 score, Canada is the most welcoming nation in the world when it comes to immigration.
The attraction of Canada is not just from friendly people and beautiful landscapes: It is a welcoming culture looking to bring people from all over the world; it is the economic, social and personal opportunities; exceptional business and job opportunities; exceptionally low crime and violent prejudice.
Benefits of Canadian permanent residence:
---
What do you get in Canada as a permanent resident?
Right to Live & Work in Canada
Extend or renew your visa after 5 years
Allows you to bring your family along!
Free Education for children
Universal Healthcare
Social Benefits
Pathway to Canadaian Citizenship
Freedom to Move
Freedom to Start a Business
Safe & Secure Environment


Germany
Karla Hass
Truly great!
I dealt with Tula Mae from day one and she gave excellent explanations on what the whole process will be like. She's my beacon of trust on my journey towards a Canadian PR.


UK
Tom Collins
I am really happy with the services you guys are providing. Staffs were attentive and helpful. Whatever doubts we have they will clear within no time. I would highly recommend for their great service. Just ask them and they will handle everything. Once again I really appreciate your friendliness and professionalism


Switzerland
Berthold Meier
Mark Cross has been very helpful and caring with my Visa to Canada application. He calls on a regular basis to make sure I understand the process and have all my questions answered. I feel very well taken care of and can highly recommend Immi Net. His college Dayna Brooks has been great too.